A Primary Consideration.
A World Wide Co-operation of Civilian Responsibility



  I alle foranstaltninger vedrørende børn, hvad enten disse udøves af offentlige eller private institutioner for socialt velfærd, domstole, forvaltningsmyndigheder eller lovgivende organer, skal barnets tarv komme i første række.

  In all actions concerning children, whether undertaken by public or private social welfare institutions, courts of law, administrative authorities or legislative bodies, the best interests of the child shall be a primary consideration.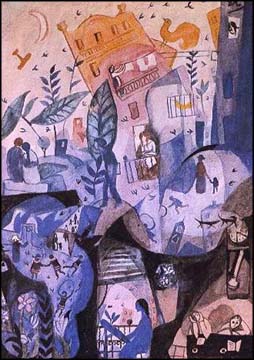 Bij alle maatregelen betreffende kinderen, ongeacht of deze worden genomen door openbare of particuliere instellingen voor maatschappelijk welzijn of door rechterlijke instanties, bestuurlijke autoriteiten of wetgevende lichamen, vormen de belangen van het kind de eerste overweging.

  Kaikissa yksityisen tai julkisen sosiaalihuollon, oikeusistuimen, hallinnollisten viranomaisten tai lakeja säätävien elimien suorittamissa lapsiin kohdistuvissa toimissa on ensisijaisesti otettava huomioon lapsen etu.

  Dans toutes les décisions qui concernent les enfants, qu'elles soient le fait des institutions publiques ou privées de protection sociale, des tribunaux, des autorités administratives ou des organes législatifs, l'intérênt supérieur de l 'enfant doit être une considération primordiale.

  Bei allen Maßnahmen, die Kinder betreffen, gleichviel ob sie von öffentlichen oder privaten Einrichtungen der sozialen Fürsorge, Gerichten, Verwaltungsbehörden oder Gesetzgebungsorganen getroffen werden, ist das Wohl des Kindes ein Gesichtspunkt, der vorrangig zu berücksichtigen ist.

  Ai sensi della presente Convenzione si intende per fanciullo ogni essere umano avente un'età inferiore a diciott'anni, salvo se abbia raggiunto prima la maturità in virtù della legislazione applicabile.


  Ved alle handlinger som vedrører barn og som foretas av offentlige eller private velferdsorganisasjoner, domstoler, administrative myndigheter eller lovgivende organer, skal det først og fremst tas hensyn til hva som gavner barnet best.

  Todas as decisões relativas a crianças, adoptadas por instituições públicas ou privadas de protecção social, por tribunais, autoridades administrativas ou órgãos legislativos, terão primacialmente em conta o interesse superior da criança.


  En todas las medidas concernientes a los niños que tomen las instituciones públicas o privadas de bienestar social, los tribunales, las autoridades administrativas o los órganos legislativos, una consideración primordial a que se atenderá será el interés superior del niño.

  Vid alla åtgärder som rör barn, vare sig de vidtas av offentliga eller privata sociala välfärdsinstitutioner, domstolar, administrativa myndigheter eller lagstiftande organ, skall barnets bästa komma i främsta rummet.

  Kamusal ya da özel sosyal yardim kuruluslari, mahkemeler, idari makamlar veya yasama organlari tarafindan yapilan ve çocuklari ilgilendiren bütün faaliyetlerde, çocuðun yarari temel düsüncedir.
....... by each one,
....... by Your Civilian Courage
....... and in co-operations
....... national, and international, co-operations