Text Source: Boston Courier

-We need to rebuild self confidence in our patients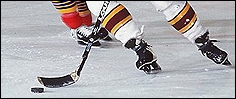 IPRLS - International Institute of Prosthetic Rehabilitation of Land mine Survivors, was founded at Tafts University, Boston, MA in April, 1998. Founder was Dr. Mark Pitkin, formerly of St. Petersburg, Russia - currently professor of Rehabilitation Medicine at Tafts.
In June of 1998 First International Conference was held by IPRLS which discussed the Program of the US-Russian Prosthetic Rehabilitation Bridge. Russian side was represented by St. Petersburg Institute of Prosthetics, the oldest institution of this profile in the country. 12 patients , including 4 children, are completely rehabilitated now as a result of the unification by Bridge of American technology and Russian experience. But this program is aimed not only on physical rehabilitation after the reconstructive surgery and prosthetic fitting."
"We need to rebuild self confidence in our patients. We would like them to believe and to prove to them that they don't need to distance themselves from any kind of activity, that they are valuable members of our society", says Russian specialist Konstantin Scherbina.
The idea of the amputee "vertical" hockey team was born in Boston in July ,1999, on the second IPRLS International conference.
Text Source: Boston Courier, #102


BOES.ORG Main INDEX     LandMine Index     LandMine FrameSet
Tun Channareth     Rae McGrath     Francis Sejersted     Jody Williams
 
Multilingual Human Rights / Children's Rights Across the World
Deutsch     Español     Français     Italiano     Other Languages
Arabic Chinese Danish Dutch English Finnish French German Italian Japanese
Norwegian Portuguese Braz-Port Russian Spanish Swedish Turkish