Officers of the Los Angeles Police Departments Northeast Division were on hand at UCLA Medical Center. Officers were at the bedside of a young boy they had previously "adopted as one of their own". Cheering on Shao Shao Deng as he approached his next major hurdle, the third surgical procedure intended to correct a congenital heart defect.

image © Los Angeles Police Department, LAPD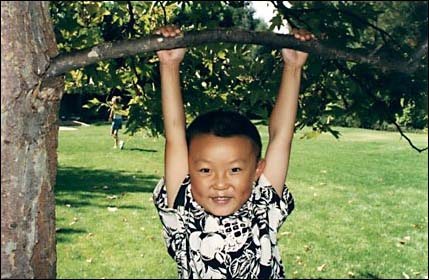 September '99, some months after Shao-Shao's third surgery.